Meet The Kittens
Hello! I am Olivia (in white) and this is my brother Oscar (in black). We are kittens that were born to a loving mother in the Amish foothills of western Wisconsin in May 2010. Our lives were turned upside down one July morning as we were adopted by humans of all creatures, and whisked away for many hours and miles to a new home. Follow us as we begin to learn our surroundings, what lies beyond our walls, and most importantly, train the human creatures that have brought us here.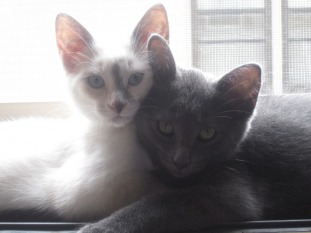 It Is I...
Pouf Hee. Following my mama's advice, I was able to properly train these humans to take care of me. I am excited to meet all of you, and am looking forward to all the stories I will be telling.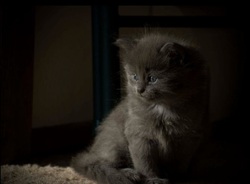 Excuse me, but....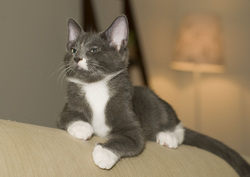 I cannot believe it took the humans this long to put up my picture. My name is Pants, and I am the brother of the poofy one above. As my picture shows, I am the wise one of the group.
---
Like what you see? Please make a donation today. A donation helps us to keep the website up and running by covering our costs, as well as giving us the opportunity to help our less fortunate furry friends.